In 1983 yours truly was born in Little Rock, Arkansas. I lived there for the first 21 years of my life. Now all of this happened before I got into the rockin world. That unfortunately came a little after I had moved to southern California. So during the first twenty-one years of my life I was totally clueless to the rockabilly world. Had no idea any of it existed. As far as i knew no human being listened to anything more than 10 years old. As an Arkansan (yes that's the term!) I was not only lost on that concept but I didn't think anything musically came from the Natural State (also what it's called). Outside of christian nu metal hit machine Evanescence.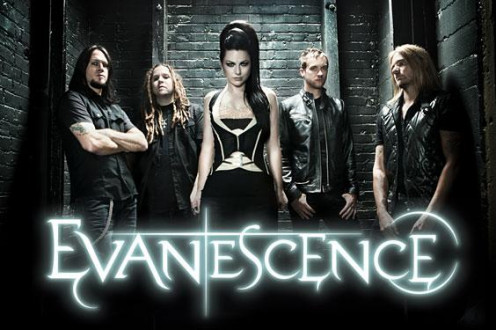 I assure you it hurt to post that pic but I felt it was needed. In the 2000s christian metal such as Living Sacrifice and Soul Embraced were the only thing I thought had ever came from there. In early 2005 I left Little Rock under this impression to the sunny beach town that I now crap on at every opportunity. Fast forward a few months later I started learning about BILLY bands(the psychobilly stuff I got into will be for a future post right now we'll focus on rockabilly). Fell in love with a Johnny Cash "best of Sun" as well as a compilation album of sun records artists. And just like I did with the history of Doritos I decided to go on Wikipedia to learn more than anyone should. What I read blew my newly pompadoured head!
Johnny Cash (though country but still amazing!) is from Arkansas. It's an absolute shame since I grew up there and can't recall (outside of maybe one or two myspace friends) meeting a single Johnny Cash fan. Nor have I ever once recalled anyone ever mentioning such a fact. I've met more Cash fans here in So Cal than I ever did there. Then I looked deeper and…
One of my favorite songs I had discovered on that comp was by a man named Billy Lee Riley. Another fellow Arkansan! Then I did even more looking up. Turns out Sun Records (factoid Tennessee is right next to Arkansassy….no one calls it that, just me) had a lot of my people on their label. Sonny Burgess, Sleepy Labeef, Conway Twitty (Harold Jenkins), Charlie Rich, Mack Self, Jimmy Evans (ok he wasn't actually signed to sun). This was major news to me. Music that had an actual impact on rock n roll came from my home state. All of a sudden the place I was raised. The same place I felt was the most insignificant state in the USA was no longer so insignificant. I had home town (or state but feel like I've typed "state" one too many times) pride for the first time ever.
Not just Sun Records artists but also various other artists like Pat Cupp. Who years after his initial recordings had recorded for Rollin Rock records during the rockabilly revival in the 70s and 80s. A time when alot of guys got the recognition they deserved thanks to rockabilly rebels in Europe (god bless them!). Legend Skeets McDonald is also from there.  I discovered a double 45 for record store day by Andy Starr and discovered….oh you get it.
Now once I finally calmed myself down upon these discoveries a few things made sense. The rockabilly sound originally came from the south. "Are Can Saw" is the south (YES IT IS!!). The sound is a combination of hillbilly music and the mostly black rock n roll of the time. Nothing screams Arkansas to me more than white teenagers thinking they are black. Unfortunately the tradition is not having such great appeal as it once did.
And none of these guys would be rocking if it was for Sister Rosetta Tharpe! From Cotton Plant, Arkansas.
Finally after being in the rockin world for the past decade I went to VIVA for the first time this year. Got to see Sleepy Labeef for the first time. It was also the first time I had gotten the chance to see an original rocker from Arky perform live. I was nearly in tears.
Come back next time where we'll pick the best way to use "stray cat" and "13" as a twitter handle.
p.s. If you wanna read up some more HERE is a link on Arkansan Rockabilly that I did my best not to copy off of.